A001 Marvel Comics The avengers Infinity War Black Widow Natasha Romanoff Scarlett Johansson cosplay costumes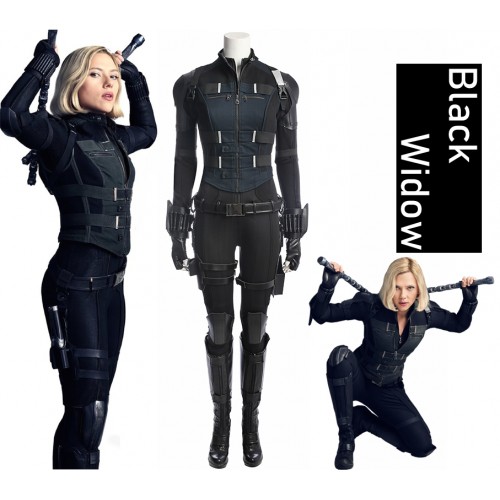 A001 Marvel Comics The avengers Infinity War Black Widow Natasha Romanoff Scarlett Johansson cosplay costumes
A001 Marvel Comics The avengers Infinity War Black Widow Natasha Romanoff Scarlett Johansson cosplay costumes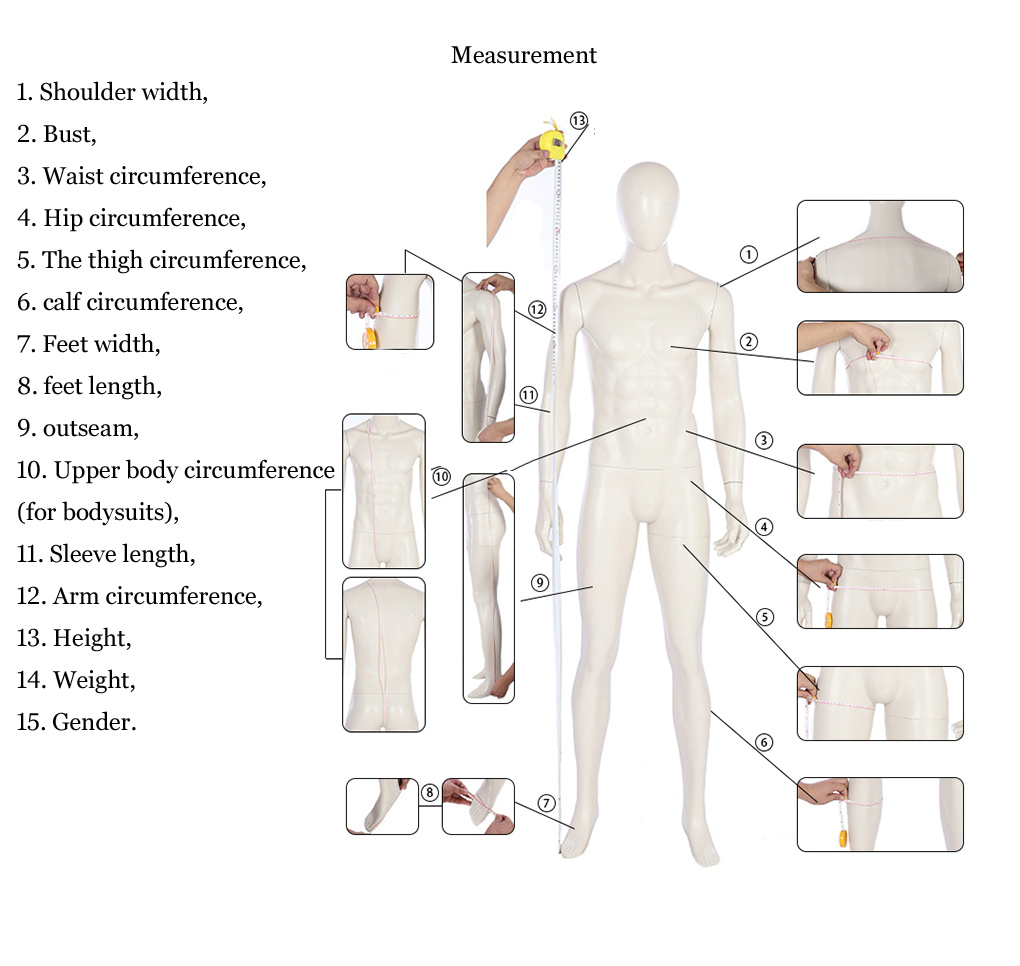 Angel Secret new categories!
The hero categories are coming now!
The Avengers Infinity War! What is the wonderful movie! This is my favorite Movie!!
Please leave us chest, waist, hips, height from shoulder to toe, height from head to toe, shoulder to shoulder, armhole, biceps, and arm length
We need 14-20 days to make the item + 1-4 weeks for delivery.
The Vest has 2 colors, we highly recommend blue color.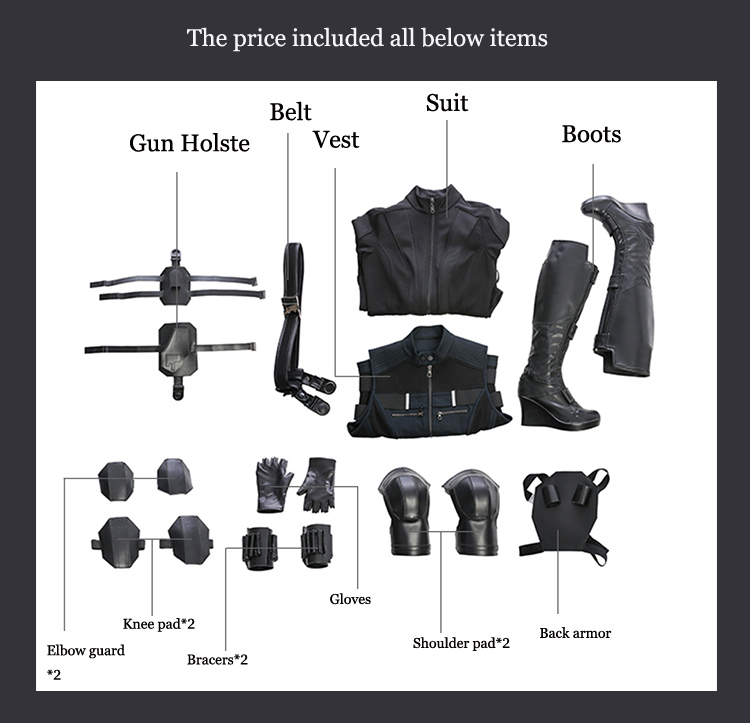 The real picture! The weapon is not included!!
Natalia Alianovna Romanova Scarlett Johansson (Scarlett Johansson)[1] (Russian: Наталья Альяновна "Наташа" Романова; alias: Natasha Romanoff; Russian: Наташа Романофф), colloquial: Black Widow (Russian: Чёрная Вдова; transliterated Chyornaya Vdova) is a fictional superhero appearing in American comic books published by Marvel Comics. Created by editor and plotter Stan Lee, scripter Don Rico, and artist Don Heck, the character debuted in Tales of Suspense #52 (April 1964). The character was introduced as a Russian spy, an antagonist of the superhero Iron Man. She later defected to the United States, becoming an agent of the fictional spy agency S.H.I.E.L.D., and a member of the superhero team the Avengers.
Scarlett Johansson portrays the character Black Widow (Natasha Romanoff) in films as part of the Marvel Cinematic Universe.
The Black Widow has been enhanced by biotechnology that makes her body resistant to aging and disease and heals at an above human rate;[68] as well as psychological conditioning that suppresses her memory of true events as opposed to implanted ones of the past without the aid of specially designed system suppressant drugs.
The white blood cells in her body are efficient enough to fight off any microbe, foreign body and others from her body, keeping her healthy and immune to most, if not all infections, diseases and disorders.
Her agility is greater than that of an Olympic gold medalist. She can coordinate her body with balance, flexibility, and dexterity easily.[69]
Romanova has a gifted intellect.[70] She displays an uncanny affinity for psychological manipulation and can mask her real emotions perfectly. Like Steve Rogers, she possesses the ability to quickly process multiple information streams (such as threat assessment) and rapidly respond to changing tactical situations.[70]
The Black Widow is a world class athlete, gymnast, acrobat, aerialist capable of numerous complex maneuvers and feats, expert martial artist (including Jiu jitsu, Aikido,[71] Boxing,[71] Judo,[71] Karate,[71] Savate,[71] Ninjutsu,[72] various styles of Kung Fu and Kenpo), marksman and weapons specialist as well as having extensive espionage training.[73] She is also an accomplished ballerina.
Romanova is an expert tactician. She is a very effective strategist, tactician, and field commander. She has led the Avengers and even S.H.I.E.L.D. on one occasion.[70]
The Black Widow uses a variety of equipment invented by Soviet scientists and technicians, with later improvements by S.H.I.E.L.D. scientists and technicians. She usually wears distinctively shaped bracelets which fire the Widow's Bite electro-static energy blasts that can deliver charges up to 30,000 volts, as well as "Widow's Line" grappling hooks, tear gas pellets, and a new element introduced during her ongoing series during the "Kiss or Kill" arc called the "Widow's Kiss"—an aerosol instant knock-out gas she has modified.[70] She wears a belt of metallic discs; some are disc-charges containing plastic explosives, while others have been shown to be compartments for housing other equipment. Her costume consists of synthetic stretch fabric equipped with micro-suction cups on fingers and feet, enabling her to adhere to walls and ceilings. In the 2006 "Homecoming" mini-series, she was seen using knives, unarmed combat, and various firearms, but she has since begun using her bracelets again.[70] While in disguise as Yelena Belova, when infiltrating the then Osborn-sanctioned Thunderbolts during "Dark Reign", she used a specialized multi-lens goggle/head-carapace that demonstrated various technical abilities enhancing vision and communication. Later, she has used a modified gun based on her Widow's Bite wrist cartridge, during her adventures alongside the new Captain America.[73]
information from https://en.wikipedia.org/wiki/Black_Widow_(Natasha_Romanova)